Master Data Governance with Partlinq
Keep inventory data clean so that you don't need to engage in routine quality assessments
Often times, maintenance teams focus all of their efforts on conducting routine data assessments but fail to recognize that this need to cleanse data is a result of deficient data management processes. Few organizations actually concentrate on establishing an effective management strategy upon creation.
Partlinq is a web-based data management solution that enhances your organization's maintenance of data quality with fully customizable workflows and integration with your EAM system. It standardizes inventory management and governance, identifies duplicates faster, and prevents waste by organizing all of your MRO in one, intuitive platform.
Enforce data governance rules
Intuitive interface to simplify item creation
Associate MRO items to assets & equipment
Highly customizable item approval workflow
Role-based access, privileges, and fields
Self-serve and managed service options
Integration to ERP/EAM systems
Implement standard or custom taxonomy
Prevent duplicate item creation in the system
Create standardized MRO catalogs
Simplify UNSPSC classification for users
Simplify item approval process
Accurate and consistent part data across the organization
Multilingual support to enable global item catalogs
Partlinq
Create new parts through an Integration or the Partlinq interface. Track their progress with a simple Dashboard.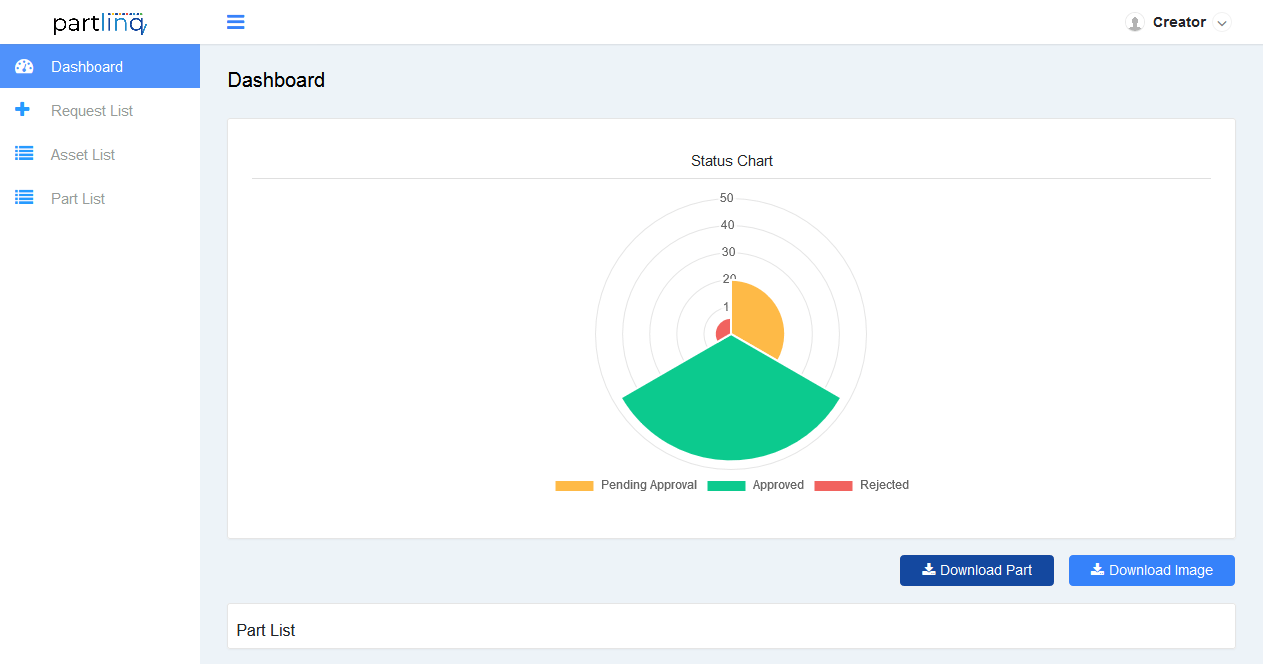 Potential Dublicate
Duplicate Items are identified based on similar attributes, ensuring data governance.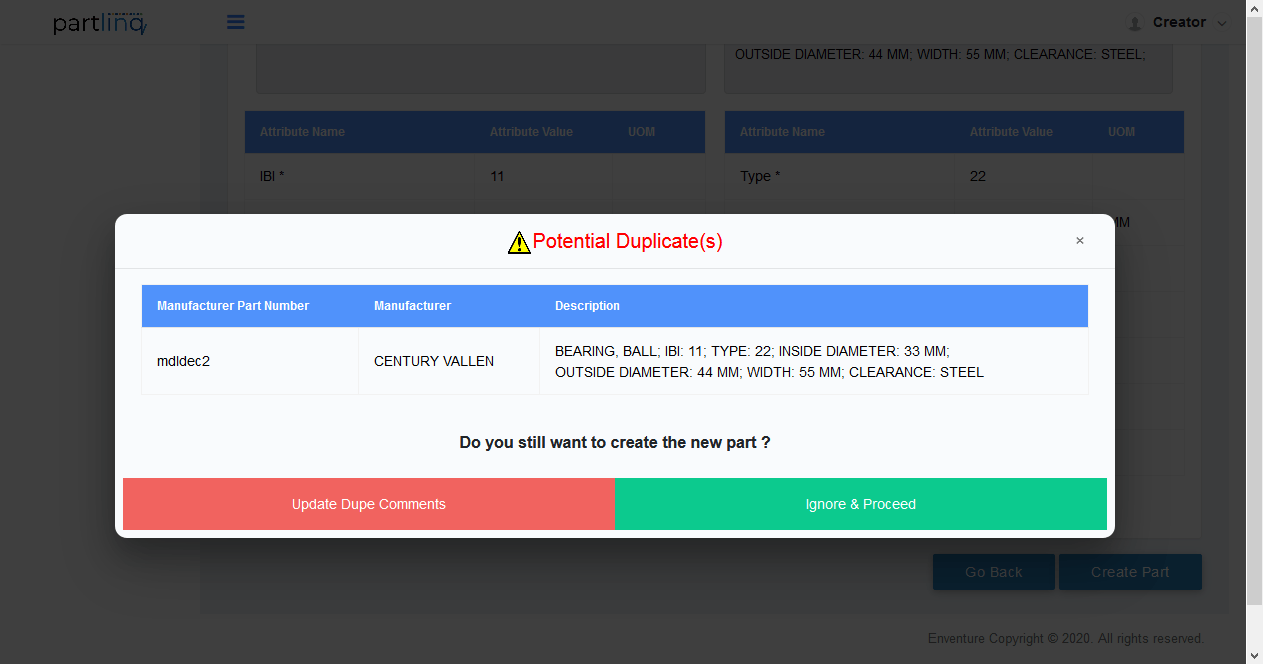 Global Item Management is made possible through immediate translation and can be integrated with your EAM system.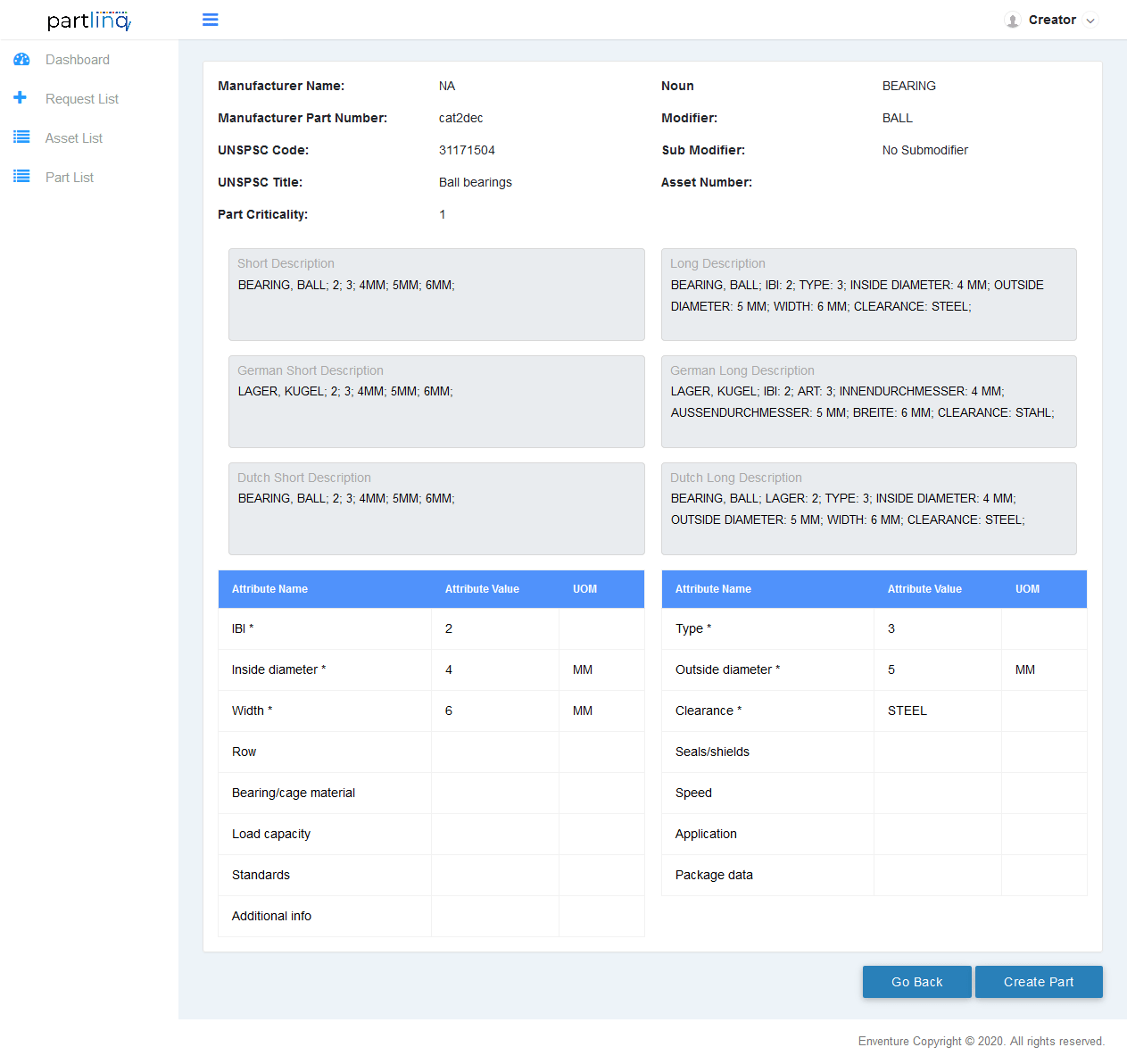 Seamless Integration with Maximo
Partlinq integrates with Maximo so that users can manage inventory data through a compact dashboard for request management.
Request new parts in Maximo
Provides integrated approval workflow
Single point of data entry to Maximo
Live data exchange between Partlinq and Maximo
Want to Learn More?
Contact us to learn how Partlinq can easily be incorporated into your maintenance organization and bring immediate value to inventory data management.