Aquitas Highlighted Project
What Happens in North Las Vegas, Stays in Maximo
A Competitive Win for Aquitas and IBM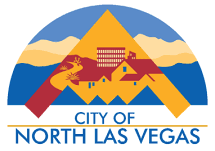 Aquitas recently secured a five-year agreement with the city of North Las Vegas for the implementation and ongoing support of MAS Manage with the deployment of Transportation and Spatial, leveraging IBM's managed services.
Correspondence between the city of North Las Vegas and Aquitas Solutions can be traced back to 2016. At that time, Aquitas staff, with the help of IBM sales support, submitted a proposal to implement asset management software at the community's water treatment facility. Unfortunately, our team was not awarded the contract. However, the relationship and rapport developed throughout the bidding process would eventually provide a much larger opportunity.
Expanded Coverage to Manage an Entire City
The competing solution initially selected by the city presented challenges during the implementation process. City employees eventually began searching for an alternative. Soon after, the team contacted Ed Morris directly to discuss the Maximo Application Suite (MAS).
MAS provides the features and comprehensive visibility needed to support the operations of North Las Vegas. As a result, several other facilities were added to the scope of work, more than doubling the impact of the original project.
Our project with the city of North Las Vegas will encompass the management of critical assets that support the demands of over 275,000 North Las Vegas residents. This update will assist numerous public departments, including:
Parks and Recreation
Code Enforcement
Police
Fire
Public Works, including fleet
Utilities
"After working with IBM and various city departments throughout a six year sales process, I'm excited to embark on this new project together!"
Ed Morris – Aquitas Solutions
Jeff Rath – Aquitas Solutions
Ken Thompson – Aquitas Solutions
Darren Kwasnycia – Aquitas Solutions
Donna Read – IBM
Mark Higleman – IBM
Jeff McGarry – IBM
Betsy Autry – IBM
David Stein – IBM
Learn more about how Aquitas Solutions works with IBM