Everything you need to know before upgrading
What is Maximo Application Suite (MAS)?
The term Maximo Application Suite mainly refers to a change in licensing structure, application accessibility, and technology use. Maximo's traditional functionality and user experience will remain the same.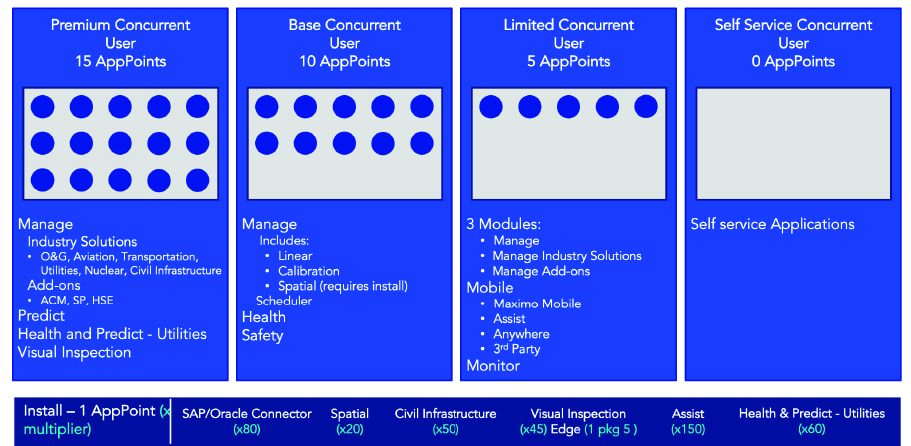 AppPoint usage is divided into reserved and concurrent usage.
Reserved usage: The AppPoints are reserved permanately from the organization pool when an authorized access user is created. These AppPoints are consumed when you deploy applications that have a reserved cost.
Concurrent usage: The AppPoint cost is applied when a concurrent access user is logged in to Maximo Application Suite. When a user starts a sessions, AppPoints in that assigned entitlement are checked out. When the session ends, the AppPoints are returned.
MAXIMO APPLICATION SUITE (MAS)
Everything you need to know before upgrading